We live in an incredibly diverse world. We share this planet with millions of other species. And our own species supports an astounding array of cultural diversity. But we also live in times of unprecedented change. Human actions have led to profound crises. On average, every hour five species go extinct, every two weeks a language is lost, and every minute a woman dies in childbirth. The causes of these crises are inter-linked, and the solutions should be too. We research patterns of biological and cultural diversity. We also examine threats that drive the loss of diversity, and we work on mechanisms which seek to curb this loss.



Our research focuses on two central themes.....

Biocultural approaches to conservation

---

Mike leads a working group on this topic for the Commission on Environmental, Economic and Social Policy of the IUCN. In addition, we have worked on issues related to indigenous resource management, traditional ecological knowledge, conservation management, and sustainable development in South America, North America, East and West Africa, South and East Asia, and the Pacific. We currently have funding from USGS to examine the integration of cultural ecosystem services into federal environmental decision-making (project led by PhD student, Kristin Hoelting).

Select recent publication highlights: Gavin, M.C

., McCarter, J., Berkes, F., Sterling, E.J., Turner, N.J. 2018.

Protected land: Many factors shape success.

Science 361 (6402), 561

.

Gavin, M. C.,

McCarter, J., Berkes, F., Mead, A. T. P., Sterling, E. J., Tang, R., & Turner, N. J. 2018.

Effective biodiversity conservation requires dynamic, pluralistic, partnership-based approaches. Sustainability

10(6): 1846

Gavin M.C.,

McCarter J*, Berkes F, Mead A, Stepp, JR, Peterson, D, Tang R*. 2015. Defining biocultural approaches to conservation. Trends in Ecology and EvolutionTang, R.* and Gavin, M.C. 2016. A classification of threats to traditional ecological knowledge and conservation responses. Conservation & Society 14(1): 57-70.Tang, R.*, Gavin, M.C. 2015. Degradation and re-emergence of the commons: The impacts of government policies on traditional resource management institutions in China.

Environmental Science and Policy

52: 89-98.

Geography & Evolution of Cultural Diversity


Over the past five years Mike has served as the PI of two different international and interdisciplinary working groups funded via the National Evolutionary Synthesis Center. Our groups seek to use methods first developed in biogeography and evolutionary biology to examine the geography and evolution of cultural and linguistic diversity. We have had two primary interests: (i) understanding geographic patterns of linguistic and cultural diversity (e.g., why are there so many languages (900+) in New Guinea and so few in Russia (~100)?), and (ii) development of the first open-access database that links data on cultural traits, linguistic phylogenies and environmental data to empower new lines of research in cultural evolution.

We have three new funded projects:

NSF grant (2015-2019): We examine the geography and evolution of land tenure systems and subsistence strategies.


Max Planck Institute for the Science of Human History grant (2015-2019): We examine biases that shape cultural transmission processes.

NSF grant (2017-2019): We examine the processes shaping language diversity patterns in North America



Select recent publication highlights:

Kavanagh, P.H., Vilela, B., Haynie, H.J., Tuff, T., Lima-Ribeiro, M., Gray, R.D., Botero, C.A., and

Gavin, M.C.

2018.

Hindcasting global population densities reveals forces enabling the origin of agriculture

.

Nature Human Behaviour

2: 478-484.

Gavin, M.C.,

Rangel, T.F., Bowern, C., Colwell, R.K., Kirby, K.R., Botero, C.A., Dunn, M., Dunn, R.R., McCarter, J., Pacheco Coelho, M.T. and Gray, R.D., 2017. Process‐based modelling shows how climate and demography shape language diversity.

Global Ecology and Biogeography

26(5): 585-591.

Kirby KR, Gray RD, Greenhill SJ, Jordan FM, Gomes-Ng S, Bibiko H-J, Blasi DE, Botero CA, Bowern C, Ember CR, Leehr D, Low BS, McCarter J, Divale W, and

Gavin MC.

2016.

D-PLACE: A Global Database of Cultural, Linguistic and Environmental Diversity. PLoS ONE

Botero, C.A., Gardner, B., Kirby, K., Bulbulia, J.,

Gavin, M.C.

, Gray, R.D. 2014. T

he ecology of religious beliefs

.

Proceedings of the National Academy of Sciences, USA
Powered by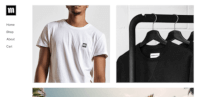 Create your own unique website with customizable templates.