Interested in joining our research group?....

Visiting Professorships

DEADLINE: October 15, 2017
Do you work on biocultural conservation or the geography and evolution of cultural diversity? Interested in joining our research group as a visiting research fellow/faculty member (e.g., for a sabbatical visit)? This new opportunity from our Department can provide support. Please be in touch.

The

Department of Human Dimensions of Natural Resources at Colorado State University

is accepting proposals for a Visiting Professorship in Conservation Social Sciences. This visiting professorship enables HDNR to host and collaborate with scholars whose research examines critical domestic and international issues that affect the state of conservation.
We are interested in candidates from any social science related discipline whose research and interests intersect with one or more of the focal themes of our current faculty. It is expected that the visiting scholar will collaborate with one or more of our current faculty in pursuing joint research, co-authoring publications and engaging in guest lecture opportunities.

Interested candidates are encouraged to contact and collaborate with current HDNR faculty in developing their proposal.
Applicants must demonstrate outstanding professional achievement in their disciplines and should have a Ph.D. Applicants should be comfortable working in an interdisciplinary environment and should be prepared to engage with a variety of perspectives and audiences inside and beyond the academy. Applicants should submit a cover letter explaining their interest and qualifications; a curriculum vitae; and a proposal for what they intend to accomplish in the time period they propose being at CSU. Evaluation of applicants will focus on prior performance (prior publication experience, research funding) and the proposal. The proposal will be evaluated by
the nature of the topic,
novel theoretical or methodological contributions,
involvement and collaboration with HDNR faculty,
uniqueness and potential for contributions to conservation science or practice, and
the type, extent and achievability of products proposed to be delivered.
The successful applicant will receive a stipend of $4,500/month and will be expected to be in residence at CSU while in this position.

The appointment will be made for all, or part of, the 2018-19 academic year which extends from August 15, 2018-May 15, 2019.
On-campus housing is available, see options
here
.
For further information please contact Michael Gavin (michael.gavin "at" colostate.edu) or one the search committee members: Michael Manfredo, Joseph O'Leary, or Sam Martin.
Applicants should send their application materials to:
Professor Michael Manfredo
243 Forestry Building
Colorado State University
Fort Collins, CO 80524
Michael.Manfredo@colostate.edu
PhD and Postdoc positions

We seek postdoctoral fellows and graduate students who are interested in working in either of our two areas of research focus: biocultural conservation (including indigenous science and resource management), and geography and evolution of cultural diversity. Potential students should possess a strong academic record, prior research and/or field experience, excellent writing ability, and a willingness to engage in challenging interdisciplinary studies.

We do not have any additional positions currently advertised. Please check back, as new positions are expected in the future.

Powered by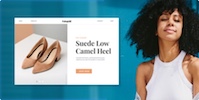 Create your own unique website with customizable templates.